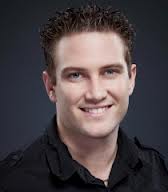 Bryce Austin Papenbrook is an American voice actor and martial arts instructor. He is the son of the late voice actor Bob Papenbrook.
Roles within B-Daman
Other notable roles
Kirito (Sword Art Online)
Makoto Naegi (DanganRoppa)
Masaomi Kida (Durarara!!)
Rin Okamura (Blue Exorcist)
Shugo Kunisaki (.hack//Legend of the Twilight Bracelet)
Zidane Tribal (Dissidia Final Fantasy and Dissidia Duodecim Final Fantasy)
Eren Jaeger (Attack On Titan)
Ad blocker interference detected!
Wikia is a free-to-use site that makes money from advertising. We have a modified experience for viewers using ad blockers

Wikia is not accessible if you've made further modifications. Remove the custom ad blocker rule(s) and the page will load as expected.